Via NaturalNews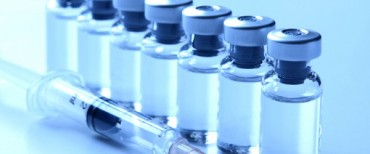 Baxter Healthcare Corp. has announced it is recalling roughly 300,000 doses of its Preflucel influenza vaccine due to what it says is an excessive number of adverse events. Baxter is the same drug company that was caught inserting Avian Flu Virus into flu vaccines back in 2009 (http://www.naturalnews.com/025760.html).
The UK'sDaily Mail reports that a high number of individuals injected with an apparently tainted batch of Preflucel have been reporting side effects like fatigue, muscle pain, and headaches. The vaccine, which was crafted specifically for those with egg allergies, has only been in use since March when it was first approved for use in the UK.
"The vaccine is being recalled because these side effects have been reported more frequently with this specific batch," said a Baxter spokesmen. This spokesman also attempted to reassure the public that those who have already been vaccinated with Preflucel "should not be concerned (for their safety)."
At the same time, however, Baxter has instructed healthcare providers not to administer any more Preflucel, no matter what batch it came from, to patients. And since this announcement, many European countries where the vaccine was distributed have ceased using it, and have instead switched to various alternatives.
"[Preflucel] should no longer be used and any remaining stock [of the recalled batches] should be returned to the original supplier for credit," announced the UK Medicines and Healthcare Products Regulatory Agency. "No further Preflucel of any batch should be administered at this time."
Conveniently for Baxter, no further information has been provided to the public as to what might be the cause of the uptick in adverse reactions. And if the vaccine is so harmful that the company has decided to recall several hundred thousand doses of it and cease all further administration of it, how can officials say that those who have already been injected with it are safe?
The 2009 scandal involving the US division of Baxter essentially exposed the company as a purveyor of biological terrorism. After all, the company's Biosafety Level 3 (BSL3) facility where the tainted vaccine was produced would have prevented unintentional contamination, which implies an intentional conspiracy (http://www.naturalnews.com/025760.html). So what dirty little secret might Baxter be trying to hide with its current recall?