Via Infowars.com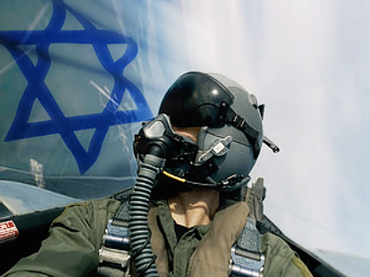 The barrage of news concerning preparations for an attack on Iran came as a result of leaks made by disgruntled former Israeli intelligence chiefs who are trying to prevent the attack and remove Israeli Prime Minister Benjamin Netanyahu from office, according to reports.
The Kuwaiti al-Jarida newspaper reports today that Netanyahu has ordered Shin Bet chief Yoram Cohen to conduct an urgent investigation into the leaks, fearful that the blaze of publicity surrounding plans for a military assault could derail the agenda to target Iranian nuclear facilities.
?According to the report, former Mossad chief Meir Dagan and former Shin Bet chief Yuval Diskin are those responsible for leaking information to the media regarding an attack on Iran,? reports Haaretz.com.
The two former intelligence chiefs are trying to discredit Netanyahu and Defense Minister Ehud Barak, according to an Israeli source cited by the newspaper, partly as political payback and partly in a bid to halt the military offensive.
Rumors that Israel was preparing for an attack on Iran have been rumbling all summer, but they really came to the fore in early October when US Defense Secretary Leon Panetta?s October 3 Tel Aviv visit was used as an opportunity by Israeli hawks to convince Panetta to green light the attack. Just ten days later, details emerged of a highly dubious assassination plot in the United States that was blamed on Iran.
It was at this point that Dagan and Diskin acted ?to leak the details to the press? concerning the attack preparations in an effort to ?effectively foil the operation,? the Israeli source told the newspaper.
?The newspaper also quotes a source in the Prime Minister?s Office who claims opposition head Tzipi Livni was also recruited to the media campaign in order to accuse Netanyahu and Barak of harming national interests,? writes Barak Ravid. ?The goal of the media campaign, according to the source, is to prevent an attack on Iran and to remove Netanyahu from the prime minister?s post.?
On October 13 we reported that preparations for an attack on Iran had reached an advanced stage. Numerous reports today confirm that the U.S. and the UK have drawn up fresh plans to participate in the planned assault.
?The Ministry of Defence believes the US may decide to fast-forward plans for targeted missile strikes at some key Iranian facilities. British officials say that if Washington presses ahead it will seek, and receive, UK military help for any mission,? reports the London Guardian.
Tensions were further heightened yesterday by an Israeli test of a rocket capable of carrying a nuclear warhead which could strike Iran.
Meanwhile, DebkaFile, the Israeli intelligence outfit which was recently proven reliable again after it accurately predicted the end of the Libya conflict, reports that Israel will step aside and let NATO powers carry out the attack if countries like the U.S., Britain, France, Italy and Germany step up to the plate.
?DEBKAfile?s military sources report that if the US, Britain and other NATO nations, such as France, Italy and Germany, participate in the attack, Israel will not. Its army, air force and navy will defend the home front, be available to engage Iran?s allies to prevent them from striking the assault forces from the rear, and act as a strategic reserve,? states the report.
The article expresses doubt that the Obama administration would want to embroil itself in yet another war so close to the 2012 election campaign. However a subscriber-only report by DebkaFile, reveals that ?President Barack Obama went on line to America?s senior allies, Britain, France, Germany, Italy, Israel and Saudi Arabia, with notice of his plan to attack Iran no later than September-October 2012 ? unless Tehran halted its nuclear weaponization programs,? a time frame that suggests Obama is willing to use war as a re-election campaign tool to rally the population around his leadership.